Write-a-Scene Writing Prompt: Venturing Outside the Comfort Zone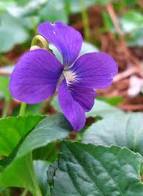 I started to blog almost 4 years ago because of a dare. My sister insisted that if I really wanted to become a published author, I'd better conquer my fear of having people read my work. Her solution? A blog.
"Get yourself out there," she said. "Blogging allows people to read what you've written. Plus, you really need to practice letting go."
She had a point.
"Bet you don't have the nerve."
Gah! I had no choice. Despite my doubts, because of my little sister, who not only is a fantastic artist but also a gifted writer, I wandered into the unknown and emerged a winner.
It wasn't easy. It certainly didn't help that I'm an introvert. Do you need proof? Try here and here. And truly, four years ago, I was at a loss of the whole nature of blogging. But after a little bit of soul searching and visiting wonderful blogs, I discovered some secrets that made it easier for me. Because of these secrets, I've been blessed with my incredible writing groups, my involvement in readergirlz, the WBBT/SBBT, AND all of you.
When I started blogging, I never thought anyone would read my blog, and to discover there are people who stop by on a regular basis…well, that pretty much makes my day. It's wonderful to be part of such a supportive community and for that, I am so grateful. Thank you, thank you, thank you.
Now I'm sure you're wondering about my blogging secrets and whether you'll need to give up anything to learn what they are. If you're not curious, carry on. But if you'd like to know these secrets, all you have to do is visit the incredible Shrinking Violet Promotions blog: Online Persona Workshop Week Nine: More On How To Find Your Peeps. I give it all up.
When R.L LaFevers kindly asked me for a few tips for the SVP Online Persona Workshop, I was floored. Do you know how much I admire and learn from Robin and Shrinking Violet Promotions? Here's another blessing from venturing outside my introvert box.
Go outside your comfort zones. It may be hard, but you'll find great rewards. For a little push in the right direction ;), read my guest post at Shrinking Violet Promotions. I'd love to hear what you think.
Write-a-Scene Writing Prompt: Write a scene where your your protagonist needs to go outside of his/her comfort zone. What are his fears? How does this happen? Is this a dare? Does your MC just get thrown in a situation? Does your MC have guidance? Or is he alone? Will you keep digging her in conflict until she realizes she has to jump out? What will stop him from venturing outside the comfort zone? What are her rewards? This gives you a chance to add tons of complexity into your scene. Drive your story forward. Remember, tension and emotion are key. Have fun!