Writing Tip: Hold Fast to Your Imagination
These past couple of months have been upside down for me in terms of my writing. It's been quite like dancing…you know the drill…glide one step forward, leap two steps back. Frankly, it's exhausting, but I keep writing through the challenges because I love writing and my manuscript.
This weather, however, is enough to drive me crazy. There's been far too much snow…snow days for the kids, sick days, shoveling and cooking…Aargh! My creativity festered. *so much for my NO EXCUSES resolution ;)*
But then, this morning, I went to my library to borrow some books and movies. I saw this…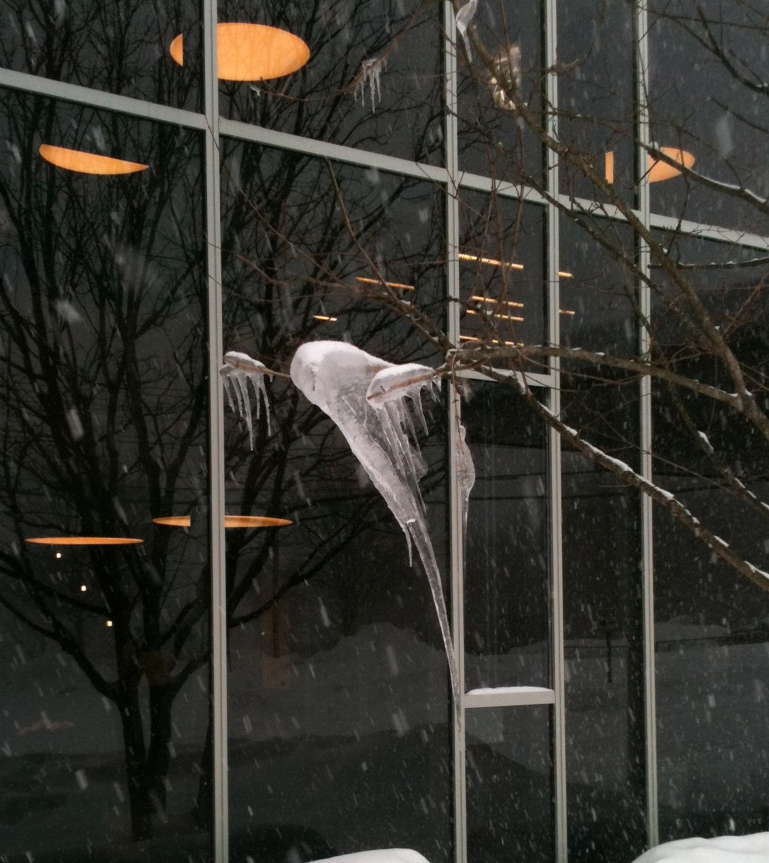 Lo! The Ice Owl guarding the Library (click on photo for a better view).
Plenty of people walked by this clump of ice on the tree, quite unimpressed. Me? I had to take a photo of this with my phone and check out every angle of this Ice Owl. And even better? I'mmmmm baaack!
Hold fast to your imagination. You're going to build amazing worlds.