Connect the Dots, Do What You Love, Follow Your Heart and Intuition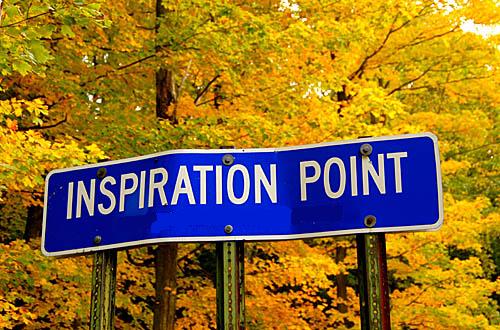 Steve Jobs is quite an interesting man. Whether you like him or not, you have to agree, he has accomplished incredible things in his life. Did you know Jobs was 21, when he co-founded Apple? No college degree. No money. Just pure drive, determination, smarts and a dream.
Jobs was the 2005 Commencement Speaker at Stanford University. I recently discovered his speech and found it inspiring. Jobs shares three stories. Here are the highlights. I think you will be inspired.
"You can't connect the dots looking forward; you can only connect them looking backwards. So you have to trust that the dots will somehow connect in your future. You have to trust in something — your gut, destiny, life, karma, whatever. This approach has never let me down, and it has made all the difference in my life."
"Sometimes life hits you in the head with a brick. Don't lose faith. I'm convinced that the only thing that kept me going was that I loved what I did. You've got to find what you love. And that is as true for your work as it is for your lovers. Your work is going to fill a large part of your life, and the only way to be truly satisfied is to do what you believe is great work. And the only way to do great work is to love what you do. If you haven't found it yet, keep looking. Don't settle. As with all matters of the heart, you'll know when you find it. And, like any great relationship, it just gets better and better as the years roll on. So keep looking until you find it. Don't settle. "
"Your time is limited, so don't waste it living someone else's life. Don't be trapped by dogma — which is living with the results of other people's thinking. Don't let the noise of others' opinions drown out your own inner voice. And most important, have the courage to follow your heart and intuition. They somehow already know what you truly want to become. Everything else is secondary."
Here's the link for the text to the 2005 Stanford University Commencement Address of Steve Jobs.