Inspiration Monday: Create New Habits for Success: 30 Day Challenge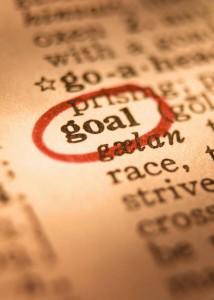 Hey, did I get your attention? A 30 Day Challenge? Is this for real? Only if you want to go the distance with me. The fabulous 3 prize combination package:
A productive new habit for you;
Increased motivation to reach your goal; and
A finished first draft.
Tempting, isn't it?
I've heard somewhere that if you want to develop a new habit, you need to consistently work on it everyday for 21 days. This new habit then becomes automatic by Day 30. Pretty interesting stuff. But, what does it have to do with the Challenge?
Well my gifted wonders, with every productive new habit, you'll find more motivation and determination to work toward your dream. And that is what I'd like this Challenge to show you. You have the ability to work towards your goal no matter what. No matter if you've got 100 things to do for the day. No matter if you're down in the dumps. No matter if someone tells you your dream isn't attainable. No matter if you're in a creative funk. No matter if you just don't feel like it.
No matter what.
Even with the best of intentions and incredible dreams, it's sometimes hard to keep the momentum going. It's easy to let a day or two slide by. Especially when your family needs you or work has to be done. When life gets complicated, it's easy to sacrifice your goals and dreams.
But, BIG dreams take ACTION and COMMITMENT. Nothing like getting a little bit overwhelmed by the number of things you've got to do to succeed. And we haven't even touched on the fear of failure yet.
Creating a productive new habit won't necessarily take away your fears and worries. But, if carefully implemented and worked on everyday, a productive habit will eventually give you the comfort of a welcome security blanket called ROUTINE. Just a little thing you need to do everyday. Just like waking up every morning and getting out of bed. Brushing your teeth. Enjoying your first cup of coffee or tea. Reading a newspaper. Checking your e-mail. Going to work. It's a small step that's automatic, easy to do, for just a short time. Everyday. And this new habit will give you the strength and the ability to do things no matter what. It's these small steps that will get you determined and motivated to get to the big steps. This will get you closer to your goal.
So what do you think? Are you ready to meet this new challenge?
Hmm. Do I sense some hesitation? Okay, if commitment makes you a bit woozy, why not work on an abbreviated 7 Day Challenge, just to get your motivation up and running. The motivating prize package:
A quick taste of how this new habit will work for you;
Motivation to work on the 30 day Challenge

; and

A few steps closer to your goal.
How easy is this? Two challenges, two different prize packages. EVERYONE WILL BE A WINNER. I might even rustle up another prize or two.
Challenge Rules:
1. Start today. OK, if you really need to, tomorrow at the latest. Make your daily goal manageable and do it.
2. We're all accountable for our own actions.
3. Comment on your goals below.
4. Check in every Monday so we can cheer you on your progress.
5. Use the #30daygoal hashtag on Twitter to talk up your progress and cheer everyone on.
6. 30 Day Challenge ends Tuesday, June 21st.
By the way, my new habit I'm working on for 30 days is writing at least 1,000 words every day on my WIP. Summer vacation starts in less than a month, and I need to get as much work done before the kids are home. (Quick Note: In case this 30 Day Challenge sounds familiar, I've posted this challenge before on my HipWriterMama blog. I've just updated a few things for today's post.)
The challenge starts TODAY! Nothing like jumping in feet first, in the moment!
Good luck!