SBBT Interview: The Power of Change with Olugbemisola Rhuday-Perkovich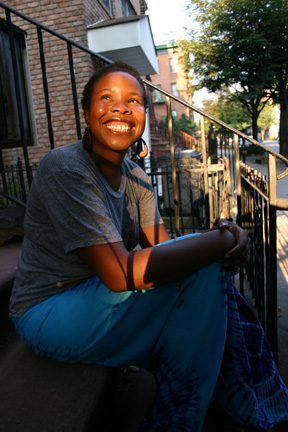 I am so pleased to welcome Olugbemisola Rhuday-Perkovich to my blog. Olugbemisola, known to her friends as Gbemi, wrote a wonderful middle grade book about a boy who dares to make a difference, called 8th GRADE SUPERZERO. Talk about a smart read, with plenty of humor and heart! Do not be fooled into thinking this is just a light-hearted superhero story:
After the worst first day of school ever, Reggie "Pukey" McKnight wants to get through the school year out of the spotlight and on the sidelines. He wants to turn his image around, but he has other things on his mind as well: his father is out of a job; life with his best friends is getting complicated by race and romance; and his nemesis Donovan is out for blood.

The elections for school president are coming up, but Reggie wouldn't stand a chance, if he even had the courage to run. Then he gets involved with a local homeless shelter, and begins to think about making a difference, in his world and beyond. And when a pair of "Dora the Explorer" sneakers seems to have powers of transformation, Reggie begins to wonder: Pukey for President? It can happen…if he starts believing.
There are tough themes here, the kind that make some people want to look the other way. We're talking about faith, racism, bullying, homelessness, poverty, activism. Gbemi tackles these difficult topics and we are ever so much the better for her courage and grace. And how could she not? Gbemi studied with Madeleine L'Engle. THE Madeleine L'Engle.
Check out the honors Gbemi received for 8th GRADE SUPERZERO (Scholastic, 2010):
I loved this book. It's perhaps one of my favorite MG reads. Personally, I'm surprised 8th GRADE SUPERZERO hasn't received more buzz and awards. Hmm. I know! Perhaps you can help me change this. 😉
Pull up a chair and grab your tea or coffee. Wait until you read what Gbemi has to say.
Without further ado, please welcome Gbemi…
———–
Why did you decide to write from a boy's POV? How difficult was it for you to get into character?
Gbemi: It was definitely not a conscious decision — I would have run screaming from it if I'd thought about it. One of my writing teachers told me "Don't think — just write!" and I'm afraid that I'd overthink it if I tried it again now.
Because I overthink everything.
Reggie just came to me as he was — when I started, I had a very clear image of a ten-year-old boy whose prankster older sister induced him to throw up in front of the whole school. Many of the details (like his age) changed over time, but the essence of who he was was always very strong in my mind. A few times people suggested that I just change him to a girl to make it easier (to write, to sell), but I couldn't imagine that — it just wasn't who the character was. Once I'd gotten the story down and in the revision process, I started to wonder what I'd been thinking, writing a boy, and got all anxious about it, thinking no one would read it. Once I did this automatically-generated online thing where you inserted some of your manuscript text and it decided whether or not your protagonist was male or female…When I saw the cover for the first time, it hit me hard — I was all "Wait, I wrote a book…about a boy." But really, I think I wrote about friendship, about family, about coming-of-age and getting comfortable in your own skin. I tried to write about people and emotions that we all know. I tried to write about the inner strength I've developed as a caretaker, sitting in hospital waiting rooms, as a mother, as a kitchen inventor concocting a delicious meal with macGuyver-esque ingredients. I wanted to write about the strength of standing up and speaking out, and the strength in silence. And this time, it came out in Reggie's story, but I think he shares it with Ruthie, Monica, Charlie, even Vicky in many ways. It's a collective story. Ultimately, it didn't come down to gender.
But now…I don't know if I'd do it again… I'm terrified!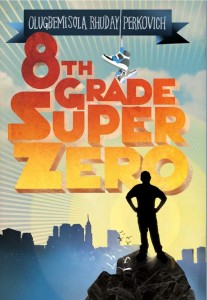 What was your favorite part of writing 8th GRADE SUPERZERO?
Gbemi: Creating the characters and writing dialogue, absolutely. I loved writing the scenes between Reggie, Ruthie, and Joe C., between Reggie and Monica, Reggie and Vicky, and had loads of fun with George Henderson… I usually find my characters through their conversations. And I tend to see them in scenes — scenes that may not make it into a book, but are sort of like outtakes from their lives, little moments, brief exchanges — I could do that forever. Though with Reggie, my main character, I struggled with that because he had a tendency to react to everything, to be the one things happened to, even conversations. My editor, Cheryl Klein, who is a true plot wizard, really helped me bring out his own sense of agency, and put movement to those emotions.
I was impressed with how you were able to inject both poignant and amusing scenes in your book. Which do you find harder to write and why?
Gbemi: I think that it is the reality of a full-bodied life — the funny and heartbreaking parts side by side, making each other bearable, sometimes so intertwined it's hard to see where one ends and the other begins. The brilliant Paula Danziger spoke often about writing "purple", using both humor and sadness to make the truth of a story sharper — those are the stories that I love, and those are the stories that I want to write.
You tackle tough themes like racism and spirituality in 8th GRADE SUPERZERO. What guided your decision to stand true to your manuscript and work these themes into your book? Were you worried about how this would be received?
Gbemi: All of the themes and ideas that came into the story were just…Reggie's story. Much of it came from my own life, and very much from my work with children and teens — racism and spirituality were always a part of our lives, and our conversations, often in subtle, but very real ways. I didn't deliberately set out to write about particular themes, but I did want to write about the lives of some of the very real kids that I knew, to shine a light on some of their "quieter" questions and stories…I wanted to leave room for the nuance and discomfort of life. I write to tell stories, but also to work through my own story. The writing opens up space for exploration, for discomfort, for thinking with the mind in the heart.
When I began to think about submissions, I did kind of wonder who the heck would be interested in a book like this. The more I talked and listened to the "industry", the more doubtful I became — this wasn't a book that had a "hook", it wasn't fantasy or paranormal, these were kids of colour who weren't what people often call "at-risk" and their race wasn't A PROBLEM…I had quite a few people smile, take deep breaths and almost pat me on the head to tell me essentially that it sounded nice or that I was a good writer, but wasn't going to sell that kind of story. In the end, I knew that I just had to write the stories that I am, and that remains true today. I'm compelled to tell these stories, and of course I hope that others will connect with them, but I have to write without becoming preoccupied with the "selling" part or else it doesn't ring true.
I was an avid craft blogger at the time that I was thinking of subbing Superzero, and really only read blogs, but I stumbled upon Cheryl Klein's blog — I think it was because of something craft-related that she'd said in an interview once, about something she'd made from Metrocards (subway passes), and I began reading her blog, reading the books that she'd edited and spoke about as her favorites, and thought…"She might get this book." And she did, in ways that I couldn't have even imagined.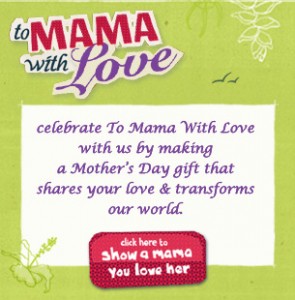 What are some of your favorite causes?
Gbemi: Oh, libraries! Libraries are such precious parts of our communities, they are the real-life wardrobes that instantly take us into infinite possibilities. School libraries, public libraries — we need to use them, people! I love RIF — that simple act of giving children books, of allowing them to choose, it is so powerful. Epic Change is a wonderful organization that I've gotten to know recently, I recently participated in their incredible To Mama With Love campaign along with some other amazing authors (Audrey Vernick, Sayantani DasGupta, Jennifer Cervantes, Kelly Starling-Lyons, and Sheela Chari) and it was truly a transformative experience. I am a huge supporter of the way they use social media in a meaningful way, and the work that they and Mama Lucy Kampton have done to build the Shepherds Junior School…Friends of African Village Libraries, which builds and assists in the development of true community libraries, pays particular attention books and materials relevant to local audiences. Link by Link, the literacy organization that was established by teen author Riley Carney…I've participated in and love the work of the Echoing Green Foundation, which supports a wonderful variety of "social entrepreneurship" efforts around the world. And I can't leave out public education, public broadcasting…OK, I'll stop. The main thing that I've learned over the years is that heart doesn't have to be a major philanthropist to support the people and organizations that are close to your heart. Small expressions of support and love do matter.
What's your favorite fan story?
Gbemi: I can't pick a favourite! It's always a shock to me that someone read my book.
I cherish each emails and letters and messages that I get from readers, and have had some of the most amazing encounters through school and library visits, Skype visits…I've met some incredible young writers that way, and we continue to correspond. I had an unexpectedly amazing experience visiting Ms. Izzo and her 8th graders at St Patrick School in NY. They did so much more than just read Superzero — they welcomed those characters into their lives. I could barely speak when I saw the projects they'd done and listened to them talk about the story and how it had touched their lives. I did cry, and tear up just thinking about them. They gave me a beautiful plaque, signed by all of the students, that I keep in the window in front of my desk — it inspires me whenever I get discouraged.
Do you have any writing news to share with your fans?
Gbemi: Ruthie has popped up in my WIP! I've been slowly working on two projects, and one involves four homeschooled sister bandmates. They were walking down their Brooklyn street one day, and who should try to sell them lemonade but a 12-year-old Ruthie. And if you've read Superzero, you might guess that she can be a bit of a scene-stealer, so she wouldn't go away. I'm loving it so far.The sisters will still have their own story, but this one has become Ruthie's.
Yay for Ruthie! She is made of awesome. I must say, I've been hoping an audiobook would be in the works. I can HEAR Reggie's voice.
Gbemi: I would LOVE an audiobook, but that's up to Scholastic. I'm such a fan of audio, I'd like to do a podcast one day. Actually, I'm going to say that I WILL do a podcast very soon, perhaps this Fall.
What is your writing process or ritual?
Gbemi: Lots and lots of tea, strong, black, and sweet, (like me — heh.) I "walk-write" a lot — I work out scenes, parts of the stories that are challenging me, or come up with ideas while I walk. (I usually walk very early in the morning so that fewer people see me talking and gesturing to myself.) I tend to have NPR on while I work at home, and I still write my notes and first drafts in longhand — it works a different part of my brain and adds another level of revision to my writing. I *love* to revise. It's those first drafts that just about destroy me.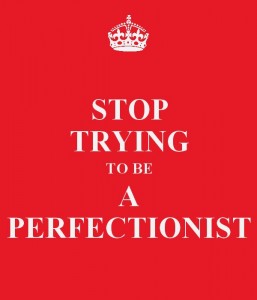 What was the best writing advice you ever received?
Gbemi: Madeleine L'Engle told me to STOP TRYING TO BE A PERFECTIONIST because I'd never get anything done, (and she pretty much did say it in all caps.) Once I remind my self that it won't be perfect on the first, second, third, or gazillionth try — ever, really, I can relax and just try to do the best I can to tell the story with honesty and love. But oh, I do have to remind myself of that every. single. day.
You've been fortunate to have brilliant mentors and teachers. And you also have mentored writers. What suggestions (if any) can you offer writers, who have limited exposure to established authors, in their search for mentors?
Gbemi: I have had extraordinary mentors and teachers. I would definitely tell every writer to begin with the works and words of the authors they love. I can design my own "workshop" by reading books like Peter Turchi's Maps of the Imagination, Francine Prose's Reading Like A Writer, Marita Golden's The Word, and James Wood's How Fiction Works. Bird by Bird and Gift from the Sea are beloved in my home library. Recently I've gotten into the practice of storyboarding books that I admire as well.
I think in terms of advice, the tried and true "read, read, read" is essential. And maybe choose a
few conferences or events to go to each year, and then seriously work them! Maybe a certain number for "craft" — workshops, intensives, etc. and then others just for community building. I've gotten so many great recommendations for further reading, study, writing exercises, and more through simple, relaxed, non read-my-manuscript-oriented conversation.
I'm sure that your readers are already doing this, so I guess I should really just say. Keep going. Don't give up. Listen well. Don't take yourself too seriously, but give your work the love and respect it deserves.
What is the one question (and answer) you wish people would ask you?
Gbemi: Do you want to write a fun chapter book series? Yes, please!
Also: Would you like some cake? Why, yes, how thoughtful of you!
If you found a way to go back to your teen years, what would you do differently?
Gbemi: I'd hug my parents more.
If you were a superhero, what powers would you want and why?
Gbemi: Hmmm…the first thing that comes to mind is always flying, because I love to travel and would love to be able to just pick up and go anywhere! But I'd need superhuman strength to go with it, so that I could carry my loved ones along too.
Thank you, Gbemi!
——–
Other Places to Find Olugbemisola Rhuday-Perkovich:
—–