Inspiration Monday: Dream Big and Work It, Baby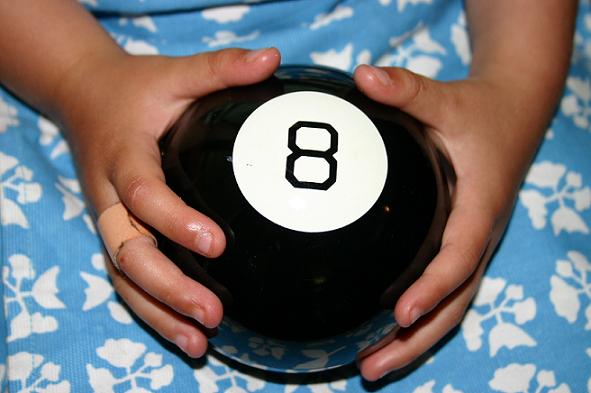 Sometimes it's easy to just let the Magic 8 Ball make your decisions…but sometimes, we need to take matters in our own hands and work it, no matter what. These quotes are for those times we'd rather take control.
What are you going to do today to reach your goals?
Nothing will ever be attempted if all possible objections must first be overcome.
-Samuel Johnson

Our greatest glory is not in never falling but in rising every time we fall.
-Confucius

All men dream but not equally. Those who dream by night in the dusty recesses of their minds wake in the day to find that it was vanity; but the dreamers of the day are dangerous men, for they may act their dream with open eyes to make it possible.
-Thomas Edward Lawrence

The future belongs to those who believe in the beauty of their dreams.
-Eleanor Roosevelt